Level 1: suitable for beginners
SEW FOR ME  10am-12.30pm
Tuesdays and Thursdays 10-12.30 pm ( every week).
£30 per session ( discounts available for multiple bookings)
IMPROVE YOUR SEWING SKILLS – FROM FASHION TO FURNISHINGS.
Guidance will be given in choosing suitable fabric and patterns for your chosen project depending on your level of sewing experience prior to booking.You will then bring them to the sewing room and learn all the processes from pattern laying to finishing off for a professional look.
You are also welcome to come to do just a part of or finish off a project. e.g learn how to insert a zip in a dress, come to do buttonholes on an automatic machine, attach an edge around a quilt etc…
PLEASE CALL 07785532353 TO BOOK A PLACE
£30
FOR 2.5 HOURS
SEWING MACHINE BEGINNERS – INTRODUCTORY COURSE. £35
Saturdays 10-12pm. 
A 2 hour class to learn the basics of using a sewing machine – how to thread up, sewing a straight line , stitching curves and corners, sewing a seam, hems and setting patterns on the machine and many useful little tips for making your sewing life easier! 
Book with a £10 deposit
21st October
11th November
9th December
13th January 2024
*Please check availibilty before booking *
SPACES ARE LIMITED TO 4 TO ENSURE QUALITY TEACHING AND GUIDANCE
Children are welcome at these workshops.
Overcoming your overlocker-
New dates soon.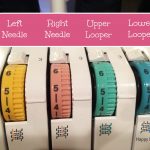 A class to banish all your fears of overlockers.  You will learn all about changing the thread and setting the machine for different  fabrics and stitches including how to use the differential feed and stitch length to successfully sew both woven and knitted fabrics.  You will bring along your own overlocker for this class. 
Book with a £10 deposit.
Beginners Sewing – next level- Saturdays – 10am-12pm
This class is suitable for all those who have completed the introduction to the sewing machine class. It will cover many basic techniques using the sewing machine to prepare you for sewing with confidence. It will cover seams, hems, darts and gathers.  Samples will be made to take home with helpful notes for future reference.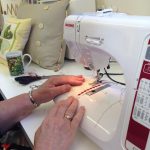 New dates coming soon…… Please enquire.
£35 per session.