Level 1: suitable for beginners
 

DRESSMAKING COURSE (6 WEEKS). Starts Tuesday 5th June 2018. 
7 pm-9 pm.
 £25 per session.  £120 for all 6 sessions.
GROUPS ARE LIMITED TO 4 TO ENSURE QUALITY TEACHING AND GUIDANCE
Learn the basics of working form a commercial pattern and learn how to follow instructions, understand pattern markings, sew seams and finishes, insert a zip or sleeves and complete a garment to an excellent standard. Guidance will be given on what to bring after paying the deposit.
Please book your place with a £20 deposit.
Refreshments included
A new sewing machine ? Come and learn how  use it!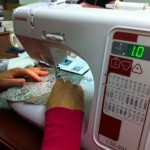 SEWING MACHINE BEGINNERS – INTRODUCTORY COURSE.
Tuesday 29th May 2018 2-3.30 pm
Children are welcome at these workshops.
A 2  hour class to learn the basics of using a sewing machine – how to thread up, sewing a straight line , stitching curves and corners, sewing a seam, hems and setting patterns on the machine and many useful little tips for making your sewing life easier!
refreshments included.
  BEAUTIFUL BESPOKE LAMPSHADES. 
£40 Includes all the items needed for making.  A discount of £5 is given if you bring your own fabric. 
Saturday May 26th 10-12 pm
Come and learn how to make a drum shape  lampshade suitable for a hanging pendant light or table lamp, with fabric of your choice or one from the Sewing Sanctuary stock.    You will be provided with all you need to make the lampshade. These lampshades are so enjoyable to make!
BOOK A PLACE WITH A £10 DEPOSIT

BEGINNERS PATCHWORK – SATURDAY 30th June 10-12 pm £25.
Learn the basics of Rotary cutting and joining patchwork squares to make the front of a cushion. This is a good course to get you started on the art of Patchwork and introduce you to how you can use it to make bigger quilts. 
Refreshments included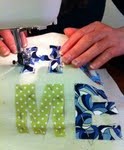 APPLIQUE FOR BEGINNERS
Saturday 4th August 10 am-12.30 pm
A great workshop to learn how to apply fabric shapes to a background, how to set the machine for accurate sewing and lots of little tips to make your applique look professionally done.
 £25.  ALL FABRIC INCLUDED.  The price also  includes refreshments.

SEW FOR ME  –  TUESDAYS AND FRIDAYS 10-1 pm ( every week).
PAY AS YOU GO CLASSES TO LEARN/IMPROVE ANY SEWING SKILL FROM FASHION TO FURNISHINGS OR JUST PURE FUN! Guidance will be given in choosing suitable fabric prior to booking.
The work space has a 12 foot waist height cutting table for large projects and 6 sewing machines including an overlocker.
SPACES ARE LIMITED TO 4 TO ENSURE QUALITY TEACHING AND GUIDANCE
Bring a pattern and fabric and learn all the processes from pattern laying to finishing off for a professional look.

Come to do just a part of or finish off a project. e.g  learn how to insert a zip in a dress, come to do buttonholes on an automatic machine, attach an edge around a quilt etc….

Tea and biscuits included in the price
£10 PER HOUR OR £25 FOR 3 HOURS – COME FOR JUST AN HOUR  up to 3 HOURS
 A 10% discount is applied if 6 weeks are booked together.
INVISIBLE ZIP CUSHION
New dates soon…..
This is a simple introduction to cushion making.  You will learn how to measure and insert an invisible zip fastening into a simple cushion cover. You will need to bring 1/2 metre of fabric, a zip and a cushion pad (no bigger than 18 x 18 inches)
£25.  Refreshments included
SEWING FOR BEGINNERS – GETTING STARTED with basic skills.  £60 for 3 weeks.
PLEASE ENQUIRE ABOUT NEW DATES FOR 2018
This is a 3 week course to show you how to tackle seams, darts, hems, zips, pockets and buttonholes.  All the skills you need for dressmaking or soft furnishings.
week 1 – you will learn how to neaten seams, how to do a flat fell seam ( used on jeans) and a french seam ( used on lingerie). Darts and gathers will also be explored.
week 2 – You will learn several ways of hemming including a blind hem and an over locked hem. Inserting a zip is also covered in this session.
week 3 – You will learn how to apply a simple pocket, explore different buttonholes and do a one step buttonhole on a small sample garment.